You wouldn't be here if you weren't curious.*
Hallo! Ich bin Elena! Willkommen auf meinem Reiseblog Creativelena.com.
Ich bin die Kreativreisende, und Du offensichtlich neugierig.
*Was ist "Kreativ Reisen"? Antworten auf diese und viele weitere Fragen liefert Dir mein Reisehandbuch "The Creative Traveler's Handbook". Am liebsten reise ich im Rhythmus der Einheimischen und bin dazu bereits ein paar Mal um die Welt. Sechssprachig. Mit viel Charme, Herz und Hirn. Dies hat mich sowohl ruhig als auch rastlos gestimmt: In der Fähigkeit, inspirierende Geschichten über außergewöhnliche Menschen und Regionen zu erzählen, liegt mein größtes Lebensglück. Viel Vergnügen & Inspiration beim Stöbern durch meine Reisegeschichten!

 … combines creativitiy with humour and a healthy appetite for life stories. Travelling since my early childhood to places such as Israel or North America, I started "travel writing" as early as 10 years old. Many travels tales, Couchsurfing experiences, work & study periods later, travel blogging colleague Lea Hajner (Escape Town) helped me to launch "Im Weltreisefieber" on the Tripwolf Travel Blog, blogging regularly from my round the world trip about tips & destinations such as South Africa, Australia, New Zealand and South America. Besides, I write for the international Creative Travel Blog as part of the Creative Tourism Network worldwide.
Favourite travel style of Creativelena? "Gourmet Travel", "Travel With Locals" and of course "Creative Travel": Active, open-minded and in sync with the rhythm of the destination – that's how I like to travel, that's what you can read on my travel blog. My articles are full of life humour, portraying people from all walks of life through inspiring photography, travel tips and stories: A source of inspiration for you, dear readers!
Photography … is another love of a lifetime (thank you, Jacob Schumann for many inspiring years 😉 ). Virtually all the photos you can see on this blog are my own: Check out my Flickr Photosharing page for a total of almost 6.000 photos covering five continents. My Olympus EPL-3 system camera and I have long formed a perfect unison: I really appreciate this small, compact yet immensely powerful companion on all my trips.
Besides, "Creativelena" also works as a self-employed consultant, blogger, language trainer & translator in an international environment. Read more about my projects, ideas & references in the project space.
Are you interested in the establishment and growth of creative tourism networks in your area, would like to work together with international (travel)bloggers, are looking for someone who is fluent in French, Spanish, English and German and who can offer you her know-how concerning digital PR & media relations both in Austria and internationally? Having studied and practised international tourism development, culture and language trainings for the past 10 years, I look forward to receiving your suggestions for cooperation. My references include creative tourism product development in Germany and Austria, managing Blogger Relations & related campaigns and speaking gigs at such international tourism conferences as Paris, Bangkok or Barcelona.
Besides, I regularly offer tourism language trainings, work on translations and PR / media, for instance networking with "Kreativ Reisen Österreich" (Creative Tourism Austria).
Contact me with your ideas and suggestions! I look forward to assisting you and your team in the realisation of your future tasks ahead: reachme(at)creativelena.com.
Further references & articles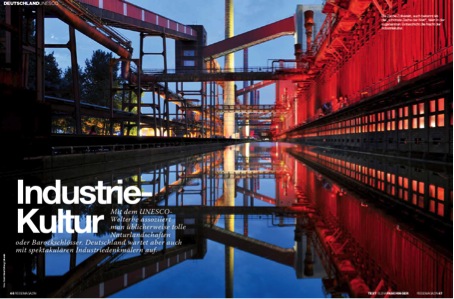 The access_token provided is invalid.